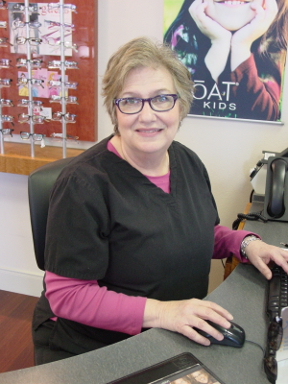 Joan graduated from the University of the Ozarks in Arkansas in 1970. She has thirty years of experience in the optical field, and is an ABO Certified Optician. She moved from San Francisco to Arkansas at age twelve, and has lived in south Arlington since 1978. She is a proud mother of two boys, and a spoiling grandmother of a boy and girl.
She has been instrumental in setting up our optical operations and managing the practice as a whole. We are happy to have her here, and know she is more than qualified to fit spectacles and recommend the appropriate lens type for any given prescription or lifestyle. She is as friendly as she is capable.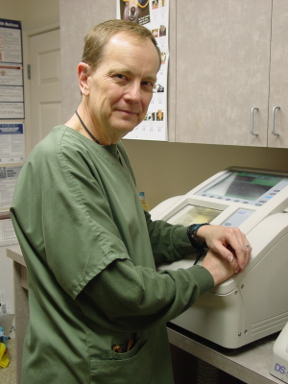 Tony is a home-grown boy who graduated from Sam Houston High School in Arlington and the University of Texas at Arlington. He began a two-year stint in the Air Force in 1976, and afterward spent four years in the Reserve. He has 25 years' experience in the optical field, as both an optician and General Manager.
Tony and his wife Billie live in south Arlington with their boxer Katy and their rat terrier Gracie.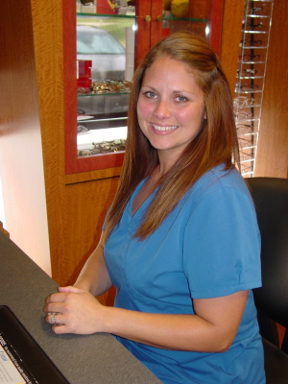 Janelle graduated from Springtown High School, and lived there until she moved to Fort Worth in 2000. She has been in the optical field since 1997. Janelle truly enjoys helping people and always has a smile on her face.
Janelle is happily married to Brad and has three boys (Christian, Carson, and Caden) and a little girl (Chyler). Her hobbies include watching her kids play sports and playing softball.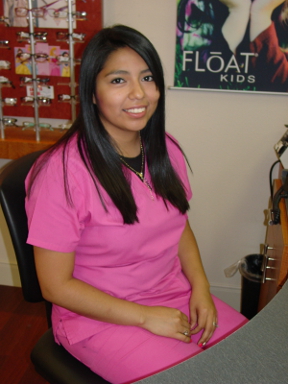 Marissa graduated from Mansfield High School in 2007. She enjoys working with people, especially helping them pick out glasses. In her spare time she enjoys baking, photography, and spending time with her family.
Marissa lives with her husband Jose and three children in Mansfield.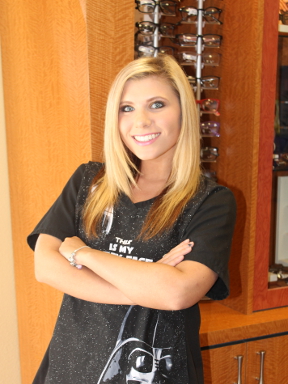 Destiny is a graduate of Alvarado High School and is working on her Associates Degree from TCC. She is new to the optical field, and enjoys working in an upbeat environment. She loves helping people, especially when it comes to finding the perfect pair of glasses! She loves good books, Star Wars, Marvel Comics, and participates in Comic Con every year.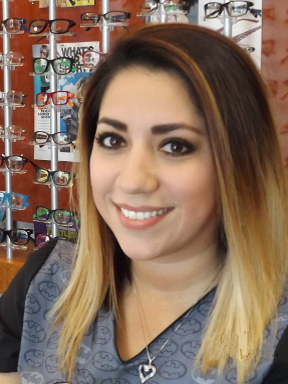 Cristal is a graduate of Mansfield High School. She enjoys helping people and assisting them in picking out their next pair of glasses! She currently lives in Mansfield with her two-year old son. In her spare time she enjoys working out and is a huge DC Comics fan.