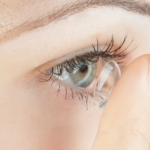 On September 5 we will be hosting a special contact lens fitting event from 9:00 a.m. until 1:00 p.m.  We are the only office in Mansfield with Bausch & Lomb's new Ultra contact lens.  This lens is the newest on the market, containing cutting-edge technology for comfort and wettability.
Receive 10% off your contact lens fitting just for trying the lens.  We will have food and refreshments available also!  Give us a call today, or set an appointment from the website, to reserve your spot.  Space will be limited.
The Ultra lens is available in spherical only (not in toric/for astigmatism and not in bifocal), as a one-month disposable.