AcrySof ®PanOptix® Trifocal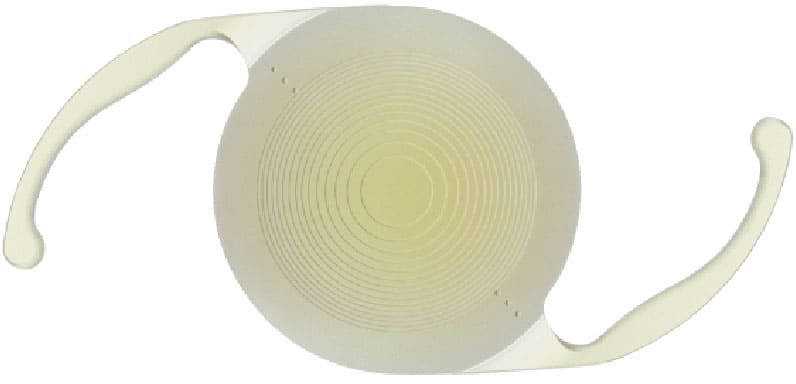 The AcrySof® IQ PanOptix® Trifocal IOL (made by Alcon) is a type of multifocal IOL used to focus images clearly onto the back of your eye (retina) to allow clear vision after the cataract removal. In addition, the center of the AcrySof® IQ PanOptix® Trifocal IOL allows for better near (reading) vision and intermediate (computer work) vision versus what a monofocal lens would provide.  It was FDA-approved in the United States in August 2019, after several years of great success in Europe.
This implant appears to be the new Gold Standard with the surgeons we co-manage with.  We have seen outstanding results with our patients, with unparalleled distance, intermediate, and near uncorrected vision compared to older accommodative implant designs.  It is also available in toric for patients with astigmatism.
In a clinical study of 129 patients, 99% would choose this implant again.  Almost 81% of patients reported they never have to use glasses since the surgery, and another 11.4% reported they rarely use them.